# let's use the battery of the future
POWER BATTERY OF INTELLIGENT MACHINE
ECO ESS Power Battery Products designed for Intelligent Machines
Power Battery of Intelligent Machine ECO-IES/LFP/70Ah/51.2V/2kW
All-round Guarantee System Safety, Power Lasting Stability
Designed under working condition of high frequency vibration, the system has the advantages such as excellent seismic performance and high safety & reliability, the pack body adopts the standardized design, fast and easy for installation, which is suitable for the intelligent machines such as sweeping robots and AGVs.
Cell capacity 70Ah
Rated capacity 70Ah
Nominal Voltage 51.2 V
Dimension 430×243×240 mm
Weight 32 KG
Qty as per 1×20 ft FCL +/- 588
Independent Interface
The charging port and discharging port are designed independently to effectively avoid the occurrence of misoperation of the intelligent machine during charging.
Sustained Endurance
Equipped with a high-quality lithium-ion battery with high energy density, compared with the traditional intelligent machine power battery, the battery life can be greatly improved.
Dynamic Stability
The system has excellent C-rate performance. When the load of the intelligent machine suddenly increases, the power supply can be stabilized within a safe range to ensure the stability and reliability of power.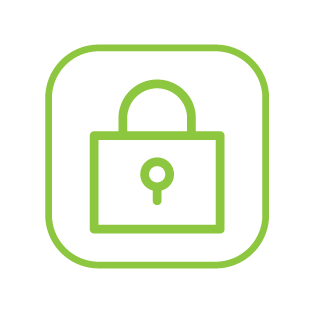 Safe & Reliable
With short circuit protection function, in case of short circuit fault, it can quickly disconnect the circuit to ensure the safety and reliability of system application.
Renewable Energy Storage System
Specification
| | |
| --- | --- |
| Model | ECO-IES/LFP/70Ah/51.2V/2kW |
| Standard parameters | |
| Cell capacity (Ah) | 70 |
| Nominal voltage (V) | 51.2 |
| Rated capacity (Ah) | 70 |
| Rated power (kW. h) | 3.584 |
| Operating voltage range(V) | 44.8~58.4 |
| System battery configuration | 1P16S |
| System parameters | |
| Continuous charge & discharge current (A) | 300 |
| Maximum charge & discharge current(A) | 400 |
| Operating temperature range(℃) | -30~55 |
| Physical parameters | |
| Length×Width×Height (mm) | 430×243×240 |
| Weight (kg) | 32 |
| Protection level | IP54 |
| Operating temperature range(C) | -20~50 |
| Operating humidity range | ≤95% |
| Maximum working altitude | ≤3000m |
| System communication interface | RS485 |
| System communication protocol | MODBUS |
| Qty as per 1×20 ft FCL +/- | 588 |
FAQ
Best Quality
Always get the best quality from ECO ESS
Professional​
Our Professional team will help you from ordering to delivering
Consulting​
Feel free to consult ECO ESS representative for any query
Relevant Search Categories