# Along With Green
ECO ESS e-Coach
The Vehicle employs a state-of-the-art intelligent drive assist safety system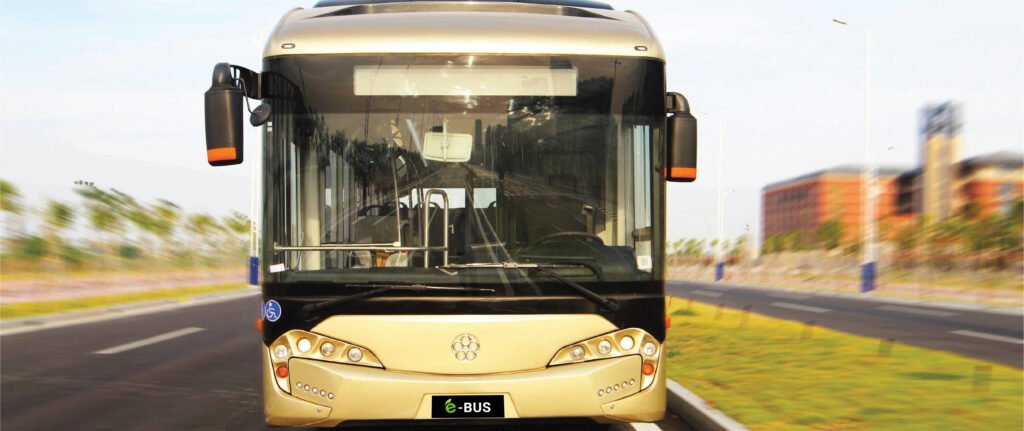 ECO ESS Electric 12m Tour Coach is a luxurious commercial passenger coach that features elegance, intelligence and high efficiency. It's suitable for short-distance commuting routes, tour bus routes, or other fixed routes.
Structure Safty 
Battery Safty 
Fire Prevention
Driving safety 
Strong power-efficient operation
Total Power capacity 350.1 kWh
Battery Type LFP
Providing Comfort all The Way
The vehicle is equipped with USB sockets, high-back soft-covering seats, a touch switch reading lamp, a first aid kit, etc., which greatly improve comfort and convenience for passengers.
USB socket
Passengers can charge their mobile phone or tablet computer at any time, which is convenient to use and meets any urgent needs.
High-back soft-covering seat
Adjustable seat back to relief fatigue from long-hour ride.
Touch switch reading lamp
Touch switch reading lamp offers comfortable and convenient ride experience.
First aid kit
Onboard first aid kit for crew members or passengers in the case of emergency.
Advanced Technologies To Ensure Safety
The vehicle body adopts a full-bearing closed ring structure and is installed with an intelligent battery management system (BMS), on-board smoke detecting alarm system, lane departure and collision warning system, etc., and also equipped with safety devices such as emergency escape window, fire-extinguisher, emergency hammer, anti-collision beam and front & back door emergency switch, guarding passenger safety and providing convenience.
Renewable Energy Storage System
Specification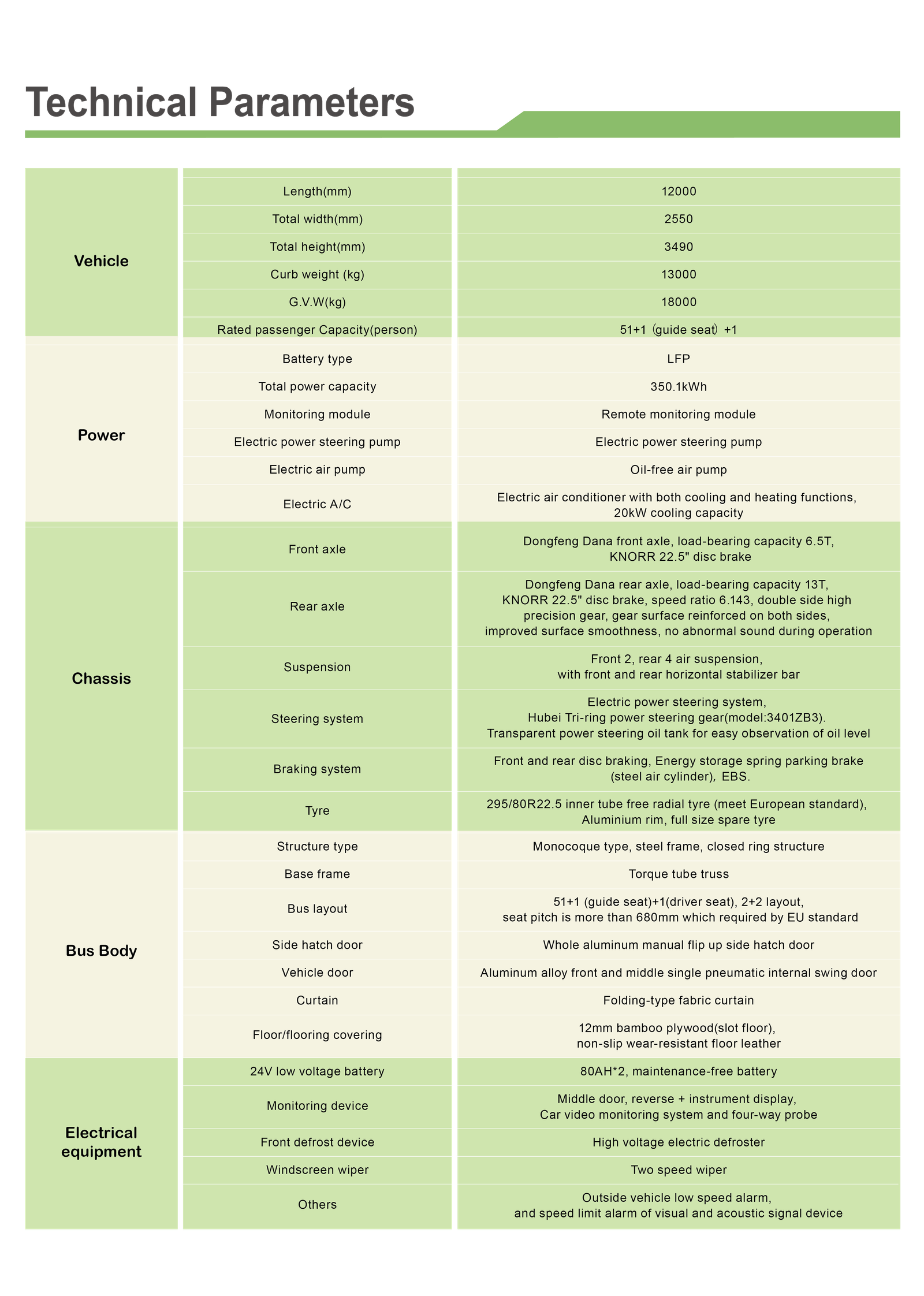 FAQ
Best Quality
Always get the best quality from ECO ESS
Professional​
Our Professional team will help you from ordering to delivering
Consulting​
Feel free to consult ECO ESS representative for any query
Relevant Search Categories